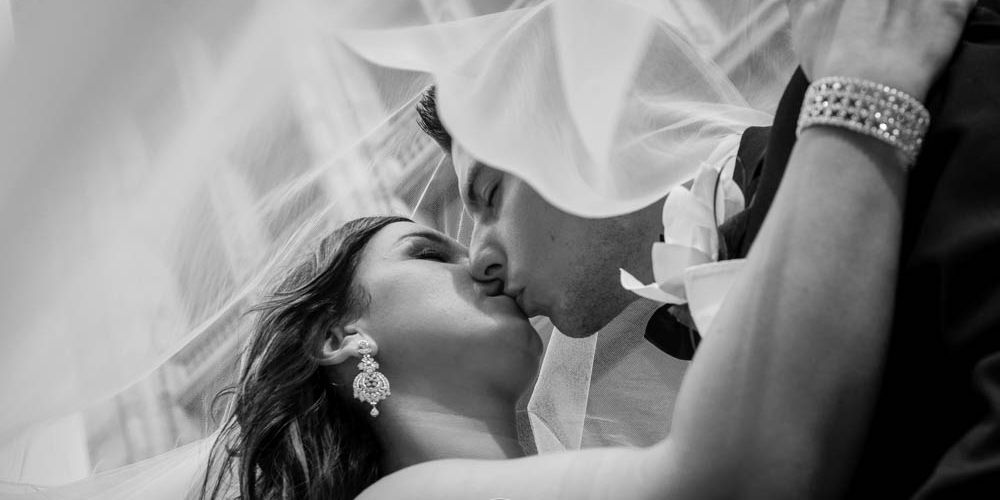 Viscount Gort Hotel Wedding Pictures | Winnipeg Wedding Photographer | Julie and Ryan Married
Julie and Ryan got married at Holy Ghost Roman Catholic church in Winnipeg.  The traditional catholic ceremony was beautiful and very special. Why? Well the officiant of the ceremony was Julie's uncle father Krzysztof Marcynski who made a trip from Poland. You don't get to see that every day. How cool is that!
Post wedding ceremony it was time for formal photos at St.Boniface Cathedral, followed by Hamilton building and finally Winnipeg's exchange district.  Now on to Julie and Ryan. Both of them were fun, energetic, funny and very much in love. Their story and their love is so genuine and their wedding day was just perfect. Furthermore, Julie and Ryan had the most amazing wedding, group of friends and family. The wedding parties energy, excitement  and love surrounded them throughout the whole wedding day.
The wedding reception venue was absolutely gorgeous. It featured whimsical decor, along with great detail on tables and dance floor. The LED lighting, purple decor and candelabras on each table created a lovely atmosphere. Hence, the Viscount Gord hotel wedding pictures turned out great!
Thank you Julie and Ryan for allowing me to capture your day. I wish you life full of happiness and God's blessings. Congratulations!
Vendor List
Winnipeg Wedding Photographer: Derek Bogdan
Venue: Viscount Gort Hotel
Ceremony: Holy Ghost R.C. Church
Chairs: Swank Event Rentals
Flowers: Petals by S & A
Video: Red Moon Media
Limo: Platinum Limo Service/All Canadian Bus Tour
Decor: The Little Linen
Music: DJ Kolt
Cake: Cakeology
Officiant: F.Krzysztof Marcynski