Owner and Photographer, Derek Bogdan created a studio with one goal in mind: To give clients the most unique experience, photos and top of the line products they've ever had. Derek provides an incredible and tailored service that fits each client personally. From unique locations, photo compositions, styling and one of a kind themes I aim to make your experience unforgettable and create artwork that will last a lifetime in your home. From engagement sessions to romantic beautiful imagery from their wedding I aim to give you a one of a kind experience.
Photography is art.  Art has its many forms originating from sculptures, paintings, black and white photos, colour photos, to todays's digital photography.  What I love most about being a photographer is the ability to capture memories in a single photo that allow us to relive our emotions of joy, laughter and love that is spent with family and friends.  Just like many years ago great artists would take the time to feel every stroke of their brush to create the most beautiful painting as I will take the time to create the most beautiful portrait of the one you love.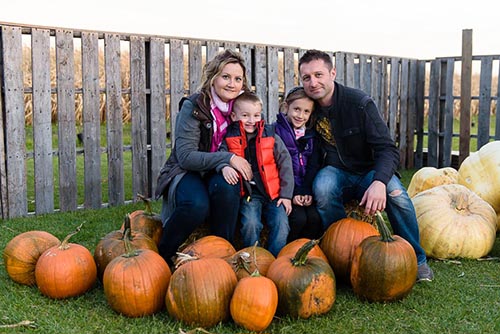 Your Wedding Photography Experience
What it's like to work with me?
Your photographic experience begins during our first conversation and continues throughout your wedding journey. For many, it doesn't even stop on the delivery of their wedding heirloom album as it's my aim is to reach far beyond delivering fabulous photographs and wall art pieces. During your experience, I will learn what is truly important to you. Knowing what is important to you allows me to create an effortless and fun part of your wedding day plans.
I will be there for you from start to delivery of your album and beyond. Are you ready?
THE STEPS
1. THE CONSULT & CONNECTION
I believe in personalized service an experience that begins with a consultation at my studio. We will get to know each other, discuss your plans for the big day and see if we are the right fit for your wedding day. Building that relationship and having a genuine connection is important. I love getting to know my couples so we feel like friends on the wedding day and comfortable in front of the lens. We will go over all the details, preview some amazing albums, art work and prints. I will help you understand a little better about how I will capture your wedding through photography. If you think my vision is the right approach for your wedding, I'd be honoured to pour my heart into creating something truly awesome for you!
2. THE ENGAGEMENT SESSION
Once your date has been secured, it's time to schedule your engagement session! Often shot on locations throughout the urban city landscape or rural Manitoba. These sessions are more casual than the wedding day and wind up being fun for couples and result in vivid and lively images to share before the big day. In addition these sessions are the key to my process, and where I truly get to know my couples! It's during the engagement session that I teach my couples how I work and become comfortable with one another! My couples know the poses, they trust me and I already know how to capture them in the most genuine form. The trust that we build during that first session emerges once again on their wedding day and it's amazing. This is how I am able to capture so many beautiful portraits on a wedding day! There is nothing that makes me feel more successful as a photographer than when I capture an image that radiates a couple's pure and genuine joy!
3. THE ENGAGEMENT REVEAL
Soon after your engagement session it's time to view your photos. You will get to see your photographs in my design consultation area with a personal cinematic presentation. We will laugh have fun with drinks and food and relive your engagement session through the images. Super cool eh.
4. THE TIMELINE
Your personalized wedding day timeline is built for you. We sit down and create the perfect wedding timeline for your wedding day. I'm not wanting to miss anything on your day so communication ahead of your wedding day is very important. My aim is for you to wake up on your wedding day and not to have to worry about professional photographic coverage. After all, do you realize I am the one person who you'll see all day? Hair and Makeup artist, wedding planners, florist come and go all day. I'm there so it's in my interest for your day to go smoothly without a glitch.
5. THE WEDDING DAY
Today is your wedding day. WOOT WOOT. Press play. Open the bottles of champagne and have fun. This is where hiring the right people kicks into high gear. A stress-free day is what we're after. The only thing you should be thinking about is your love, walking down the aisle and having fun.
6. THE WEDDING REVEAL
Your wedding photographs will be ready for reveal about 4 to 6 weeks after your wedding, fully processed and ready to behold. Grab a couple of tissues, you might need them. We will view all your wedding images at my studio and relive those precious moments. We will also finalize the details of your custom handmade wedding album, and any other amazing artwork that you would love to create and own in your home.
7. ALBUM & ART WORK
My vision for your wedding photographs is complete when I get to create something truly unique, incredibly awesome, and literally artwork. I know that your album is a priority so I waste no time. Your album should not be a wedding anniversary gift. The album begins with me designing the spreads using your favorite wedding photos. The design will tell a complete story of your wedding day. A story to savor, to cherish, to pick up, to smell, and feel the pages as they turn under your fingertips. Each photo going into the album is further retouched to complement the design and wedding story. You will get a chance to view your album design and provide your suggestions. I will make any further photograph changes to your album design layout as needed. The art work is also designed based on the size and type of art that you selected. Once both the album and artwork is approved by you it gets sent to the professional lab.
8. THE DELIVERY
Finally your products have arrived. I absolutely love this part. Seeing a finished piece of art and handing it over to you brings an incredible amount of joy to me. Watching you view your day through pages of the album and knowing that a product will last you forever is truly an experience.
Wedding Photography Pricing
Your wedding day is the most important day of your life. My goal is to document the most special day of your life in the most creative and thorough way possible so you can treasure and pass on the images to future generations. . I find that presenting you with a bulleted list of pricing and packages tends to create more questions than answers. Therefore I'd love to meet with you both personally to discuss the plans for your big day, walk you through my options and to get to know each other. In addition you will have a chance see beautiful handmade albums, art work and prints.
What's included in my collections
TWO LEAD PHOTOGRAPHERS – Not one but two lead photographers capturing all the moments on your wedding day.
FULL DAY COVERAGE  – You deserve a complete service on your wedding day. From getting ready in the morning all the way until night. Your wedding day is fully covered and complete, nothing is missed.
ENGAGEMENT SESSION – A must have and perfect introduction to Derek's style of photography and will get you comfortable being in front of the camera together. Often shot on locations throughout the city landscape and more casual than the wedding day, these sessions wind up being fun for couples and result in vivid and lively images to share before the big day.
WEDDING ALBUM – Every wedding has a story to tell, love, tears and real emotion captured in photographs. All these should be preserved for every new starting family. Album is a tangible piece of history, to savor, to cherish, to pick up, to smell, and feel the pages as they turn under your fingertips. I believe everyone should own a piece of art and this is why all of my clients will receive one of a kind hand crafted custom luxury album.
DIGITAL FILES – All of wedding digital files are carefully selected, edited and delivered. How many files? Well there is no set number, it all depends on your wedding day. One thing is a promise that quality vs quantity is what counts. You'll receive the very best!
ONLINE GALLERY  – Every couple will receive all their wedding phots in a password protected online gallery. This gallery is to be shared with family, friends and guests. Everyone can relive your wedding day at comfort of their home. In addition you can revisit the gallery to star your favorites, select must have that will be part of your wedding album and most of all print photos which will be delivered to your home.
Wedding collections begin at $3,400
OPTIONS & EXTRAS
Parent Albums
Guest Book
Reception Slideshow
Photo Booth
Bridal Session
Wall Art
Prints
Thank you cards
Let's connect today and discuss your beautiful wedding