Winnipeg Wedding Photography
Welcome. Derek Bogdan Photography is a Winnipeg Wedding Photographer who brings a unique, artistic and modern style to Winnipeg Wedding Photography. A full service studio with a more personalized and boutique experience offering high quality wall art, luxury handcrafted wedding albums and phenomenal service.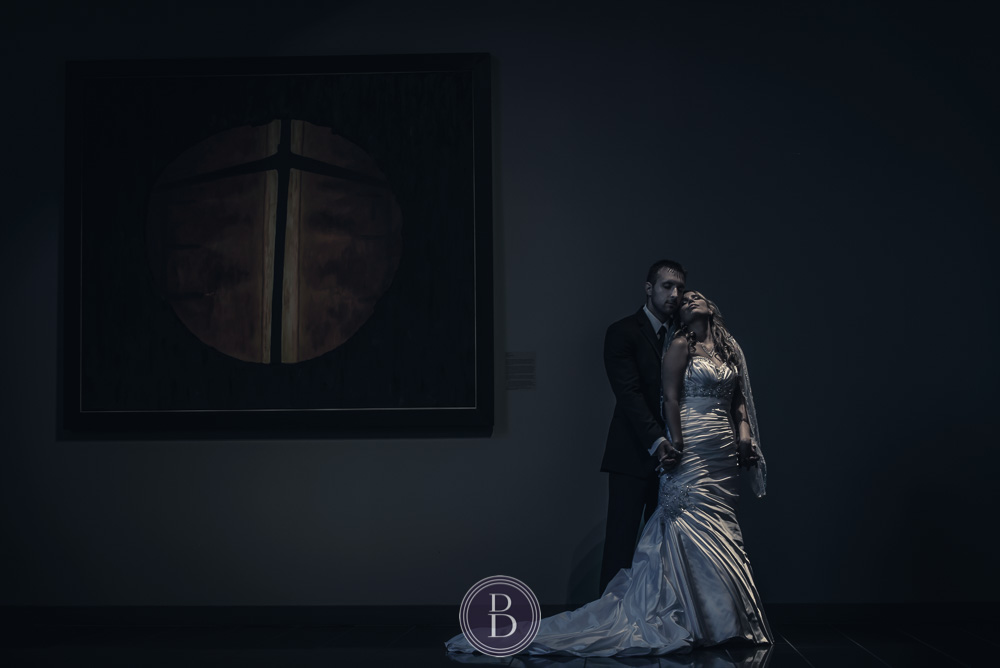 Error: Contact form not found.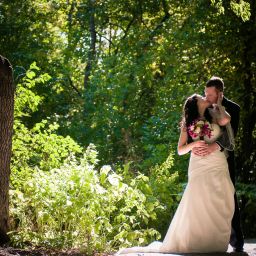 We would like to thank you for the beautiful pictures from our wedding day.  We have received so many compliments on our pictures and of course, the amazing wedding book!  Years from now we will look at our pictures and relive every moment.  You are truly talented and wonderful at what you do and it has been a pleasure meeting and working with you.  Thank you again for everything!
Amber & Jared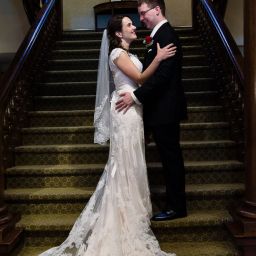 We were so happy with our choice of Derek for our wedding photographer. When we met he was able to provide us with a range of options to fit our vision as well as our limited time-frame and budget. We were able to communicate with him easily and he was always professional. On the big day, he offered just the right amount of direction. He suggested some great poses that turned out to be stunning, while still being flexible in accommodating the shots that we wanted. We got our photos back quickly, and they turned out great. The images are bright and the colours really pop. All the special little moments of the day were captured, and the expressions and emotions show up beautifully. The photo album is high quality and we find it to be a wonderful way to remember our special day.
Jessica & William
When looking for a photographer, the most important thing to me was to find a photographer who truly captured the emotion of joy, laughter, and love. That is exactly what we got from Derek's beautiful pictures! Derek is such a genuine person who absolutely adores his job, the fact that he gets excited about different shots and the lighting lets you know he is passionate and wants the best pictures possible for you! Derek will always ask for your input and if you aren't sure on what style photos you want or aren't sure about the location he has a lot of great ideas. He'll also get to know your family and joke around to make you as comfortable as can be while maintaining the utmost professionalism. I was truly blown away when I saw our wedding pictures, they are absolutely perfect! One thing I forgot to mention is that he will work within any budget; Derek went above and beyond to add little extra details that I thought would be out of our price range for our wedding day, for example he was able to make a guest sign in book with photos from our engagement shoot! If you're reading this review wondering if you should book with him, stop wondering, you won't regret it! Derek Thank You so much for taking the time to make sure all the little details of our wedding day were captured.
Cindy & Pawel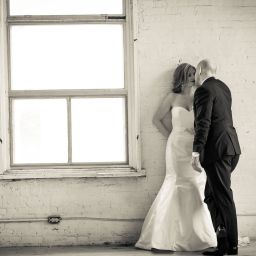 Derek was amazing to work with. Very professional…great communication….beautiful pics. I would highly recommend.
Sean & Kris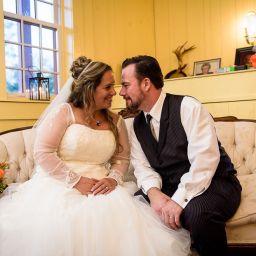 Derek Bogdan, was recommended to me by someone I worked with. I am so pleased I asked Derek to be our photographer. He worked within our budget. He was fast at getting back to you and he worked within our schedual. He listened to what our vision was for our wedding day and captured the moments we asked for and special ones we didnt know about. He always listened carefully to what we wanted from him. On our wedding day he went above and beyond our expectations of him. Derek kept us on our timeline and knew exactly what we wanted. He captured every magical moment and ones of our families we may have missed, if it wasnt for him. He was very proffestional with, yet a sense of humor. He did a photobooth for us and everyone loved it and are still talking about, how much fun they had with it and how patient and fun and proffesional our photographer was with everyone, from children to seniors. He captured moments before and after our ceremony that we will have for a lifetime. If you have any doubts about having Derek capture your special day, put them aside and you will be beyond happy with him as your Photographer the pictures are amazing !!! Thank you Derek for everything, we now have memories that are captured in photographs, that we will have forever!
Kathy & Brent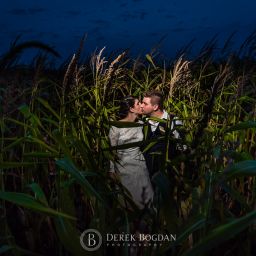 I cannot praise Derek enough. The day was just about us and our family and he made sure that he was there for every moment. We opted for his second photographer and it was double the fantastic service, they treated us like family which was super comforting. I cannot wait to see the work after we were given some quick peeks. Thank you! Thank you!
Melissa & Brett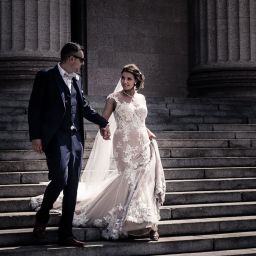 Thanks for capturing our wedding day in such a creative and elegant way! You impressed us in every way from day 1 and you are the best decision I made during my wedding planning! ❤️
Catarina & Jason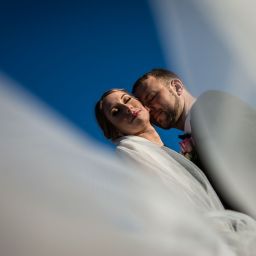 Derek is a fantastic photographer and strives to make the most out of every client interaction. Derek really enjoys his work and does his best to ensure his clients are happy!
Erin & Tony